Laboratory of Sedimentology
Laboratory of Structural Geology and Geodynamics
Laboratory of Engineering Geology
Laboratory of Petrography and Mineral Deposit
Laboratory of Geochemistry
Laboratory of Paleontology
Laboratory of Micropaleontology
Laboratory of Hi-Res Stratigraphy
Laboratory of Petrology and Volcanology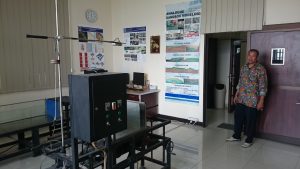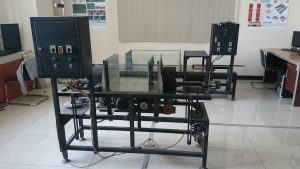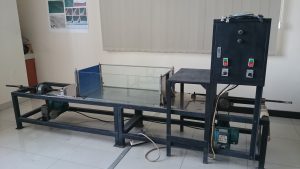 Most of the works in this laboratory consist of field work. The laboratory acts as studio to integrate the fields data. It consists of class rooms, computers rooms and sand box workshop.
The class rooms accommodate 30 students at once. Here the students learns how to analyse kinematic and dynamic of structural geology, creates geological cross section with various conservative hands method and display the data in a proper report.
Computer Rooms (also called Geocomputation lab) is equipped with 20 PC, printer and plotter. The computer rooms is also provided as companion to teach GL3205 Geographic Information System course. Several softwares installed to the PC includes
Structural geology software (Dips?)
Global Mapper
BasinMod
AutoCad
ArcGIS
ENVI
Sandbox Workshop is instruments to make analogue model of structural geology. This is one of unique instruments that available only at this laboratory among many similar laboratories in Indonesia. Several world class researches have been resulted by implementing this instrument.
All facilities in this laboratories is used for academics and commercial usages. For more information please contact Dr.Ir. Agus Handoyo Harsolumakso as Laboratory Manager, Dr.Ir. Asep H. Kesumajana as coordinator for Geocomputation Lab, and Dr.Melly (?) for Sandbox Workshop. https://multisite.itb.ac.id/prodigleng/organization/teaching-staff/